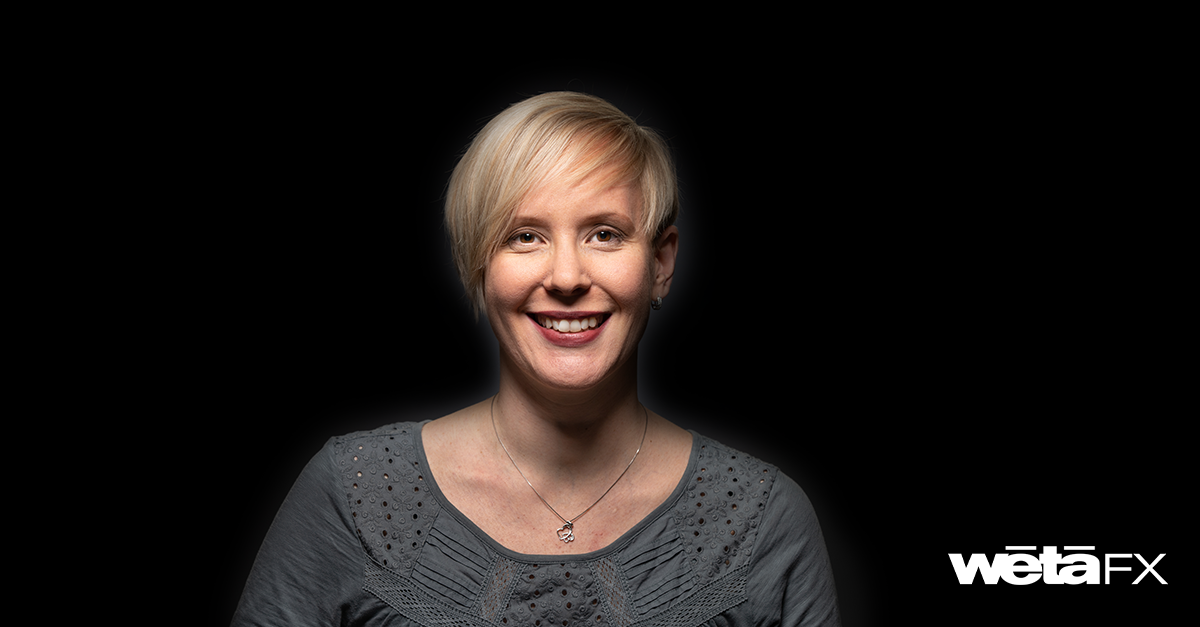 Behind the Scenes with Kristina Russo
Published on August 21, 2023
---
Susie Kleis
LinkedIn Project Manager at Wētā FX
---
Kristina Russo is our Senior Head of Assets Department. An Italian native, Kristina talks to us about her inspirations and some of her favourite Weta projects.
Where in Italy are you from?
I was born and raised in Rome and spent my first 25 years in the Eternal City.
What was it like growing up there?
Rome is a wonderful, charming city, steeped in history and culture, however with all the traffic it's also very chaotic. Most people travel by motorbike or scooter.
Being half Finnish (my mum is Finnish, my dad is Italian) I also spent most of my childhood summers in Finland at my grandparents' lake house—also charming, but a very different scenario.
What inspired you to pursue a career in VFX?
As a kid, I had always been into video games and computer arts. In 2002, I undertook a Bachelor of Architecture and under that studied graphics and multimedia design.
During my second year, we had a visit from a VFX company called Proxima where the VFX supervisor gave a talk to a group of us. I was very inspired and knew at that point, VFX was the path I wanted to take.
During my last two years at school, I completed courses in Maya and 3dStudio Max and lots of night tutorials. After I graduated, I applied for an internship at Proxima—the same VFX company that had inspired me—and I got the job. It was a dream come true.
Proxima then offered me a permanent contract and I ended up working as a generalist for over two years. I worked on more than 20 movies.
As a young VFX artist, this was a great time for me. I made a lot of great friends—including meeting my partner, and ten years on I still cherish those relationships.
Where were you working prior to Wētā FX?
The time came when I felt ready for an overseas experience. So I moved to London and worked at Peerless Camera Company for about a year as a generalist. Great place to work and live in—I particularly loved the beer(s) at the local pub after work! After London, I came here.
From the projects you have worked on, which has been the most interesting and why?
I would say that every project has been interesting as no two projects are the same and each offers a great opportunity to explore the boundaries.
I have definitely enjoyed every show where I have been involved on the mocap stage.
I am also particularly attached to Mortal Engines, which I have worked on for a long time now. It's fascinating how the creative process in every aspect can generate amazing outcomes and how much the technology advancement has affected this process. I'm really looking forward to seeing it at the movie theatre.
Do you call New Zealand home?
Yes, I do. My partner and I have been here nine years now and we have a three-year-old. I love it here. We live just ten minutes from work and at lunch time we see the dolphins in the sea. Where else can you do that?
We try to do a trip back to Italy every year or every two. It's nice to go back. Growing up in Rome, I took a lot for granted. It's good to go do some of the stuff I didn't do as a kid.
If you weren't a VFX Artist what would you do?
I would have set out to be a criminal profiler, I have always been fascinated by human psychology and cold cases.
-Thanks Kristina!