Miramar Peninsula
The Wētā FX facilities are sprinkled around the creative, filmmaking hub of the Miramar Peninsula. Miramar is a funky little suburb surrounded by harbour and sea. You are never more than 5km from a spectacular surf beach or a great coffee. From Miramar, central Wellington is a 15 minute drive, making commuting from almost anywhere in Wellington a breeze.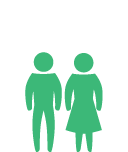 Family Info
If you are bringing your family, Wellington has a number of excellent schooling options to choose from. All children from 3 years of age are eligible for 20 hours of subsidised early childhood education until they start school.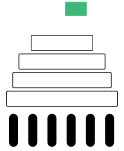 Coolest Little Capital
With all the luxuries of a big city in a compact space, Wellington was aptly tagged the 'Coolest little capital' by Lonely Planet. Wellington sustains a local population of 210,000 with a wider, regional population of around 500,000.
The city itself is an eclectic melting pot catering to the many cultures and languages that make up Wellington's diverse population. From sports to festivals and galleries to concerts there is always something to do.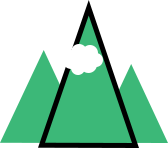 Nestled Between Harbour and Hill
The city sits amongst 425 hectares of bush-clad greenery, protected by early town planners and known as the Town Belt. Interwoven with tracks for walkers and mountain bikers of every level of fitness, each track lends itself to amazing views across the city, harbour and Cook Strait.

After Hours
The harbour and ocean surrounding Wellington caters to surfers, fishers, divers and kayakers. We can even accomodate the more adventurous kite surfers with our gentle (and sometimes not so gentle) South Pacific breezes.
Adventurous Weta people have been known to use up their lunch hour at the local surf spot in Lyall Bay, or snorkelling in Worser Bay for a lunch of speared fresh fish and gathered shellfish.

Wellington Climate
Wellington's best weather is from October to April when the temperatures average between 17-21 degrees celsius. We boast around 2000 hours of sunshine per year. The winter is short and wet. The same topography that keeps us cool in the summer keeps our temperatures moderate in the winter months.