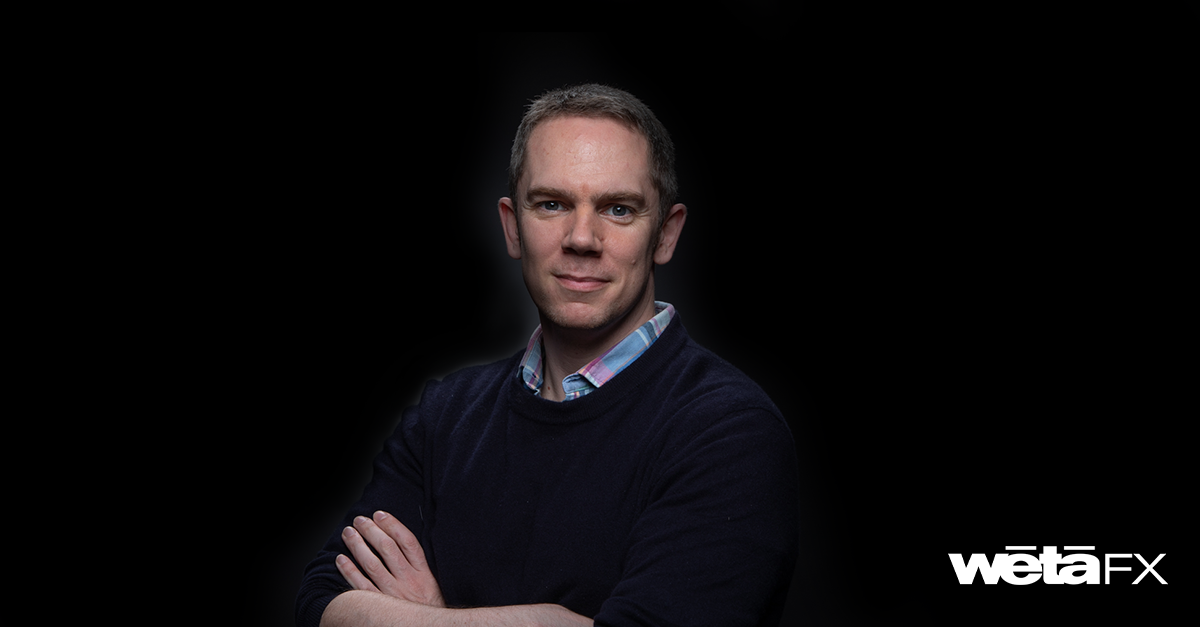 Behind the Scenes with Nick Epstein
Published on August 21, 2023
---
Susie Kleis
LinkedIn Project Manager at Wētā FX
---
Nick Epstein talks to us about his career path from Render Wrangler to VFX Sequence Supervisor.
Can you tell us about your background and how you got into VFX?
When I fell in love with VFX there was really only Bournemouth University offering a course and I was in the middle of an Image Science degree at Westminster, so I was completely self taught when I somehow landed a job as a render wrangler at Framestore back in 2002. Those first few years in the industry are some of the best of my life - I learned everything I could from some really talented and inspiring people, and eventually became a lighting TD on films like Harry Potter, Children Of Men, Narnia, Golden Compass, X-Men etc.
When and why did you join the Wētā FX team?
In 2008 some of my close friends heard that a James Cameron movie called Avatar was happening at Weta and we all decided to apply at the same time. It was actually a tough choice for me initially, but after a month or so on Avatar I knew I was in the right place. I worked on that show for two years, became a lead, and even met my now wife who was also working on the show! After Avatar we decided to see a bit more of the world, lived in Sydney and Vancouver for 3 years, and returned back to Weta for The Hobbit in 2013 - we've been here ever since and I'd say the reason we came back is the environment and creativity at Weta, it's a really special place to work.
What does your role entail?
Changes show to show. For Alita I had a fairly large team and we had a wide variety of work so my responsibilities were more around dailies and client reviews, making sure my team had everything they needed to turn around some pretty challenging sequences. I also got to do some press which was new for me - talking about Alita in Stuttgart at FMX, LA, and particularly in Tokyo for Alita day, that was a career highlight. Currently for Avatar 2 I'm involved in look and approach development with a smaller team, which will grow as the show ramps up.
What parts of your job do you find the most challenging and the most rewarding?
It's a bit of a paradox but one of the most challenging things about my job is also one of the most rewarding - you never stop learning, evaluating and exploring. Things move really fast in VFX, and that's probably never been truer than right now, but I can't remember or imagine a boring day doing this job. I'd say the absolutely most rewarding thing though, is when people on your team surprise you or have breakthroughs - when someone who you think has all the potential in the world proves you right, that's an incredible feeling.
What advice would you give to someone who wants to work at Weta?
Things are quite different now to when I got my start in the industry. Now VFX and animation are things you can do a course in I think it's harder to stand out, but then again the ceiling in terms of what you can put together yourself or in a small team is higher than it's ever been and getting higher every day. I'd say VFX or animation needs to be your passion, there's too much competition for it to be a casual thing, but if you're set on it being the career for you then I don't think anything beats a great reel. If I see something that makes me wonder how the hell you did it, I'll do everything I can to get it in front of the right people.
What do you love most about living and working in Wellington?
For such a small city Wellington has a great tech scene. There are loads of VFX and GameDev meetups, innovative small companies and of course the Weta and Park Road Post facilities. Two of my favourite things are coffee and red wine - and Wellington has incredible options for both and I'm still being surprised by new wine and food experiences all the time.
-Thanks Nick!